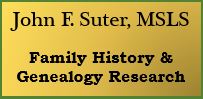 Family History and Genealogy research from my perspective is more than names and dates.  There is a story that unfolds as you learn more about your ancestors.  Bringing in the history of the time enables us to better appreciate what life was like for them.  Why did they settle where they did?  How did they get there?  What was daily life like for them?  What historical events impacted their lives?  What was happening in the world around them?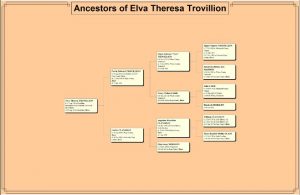 I can provide as little or as much research as you desire.  A Research Project will normally uncover something about your ancestors and can also raise more questions the more you learn.
My standard fee for research is $16 per hour, with an initial $48 non-refundable retainer.  This will cover three hours for the initial efforts to conduct a review of information you have provided, determine the feasibility of your request, identify the starting path of ancestors for discovery, and establish a plan of action.  We will review this plan of action and setup a project defined to proceed with research with your goals in mind.  I will provide a summary of this activity for you to determine whether to move forward or not.  Contact me with your questions.
What you can expect
At the end of each phase of a project I will provide information describing what was learned along with recommendations for further research as appropriate for the desired results.
Disclaimer
There is no guarantee that any amount of research will discover the results you seek.   A professional effort will be made to find information that you are requesting.  A report will be provided to describe what was found or not found and sources that were investigated.