You may have heard a question the last time you were with relatives.  You may have seen a recent television program about finding your ancestors.  The curiosity may be there but you just don't know where to start.
As a practicing genealogist I can explore history for records of your ancestors.  From a known person you might want to discover a few generations.  Or, you may have collected some basic family information and don't quite know the next steps.  Contact me with your questions.
Let my experience with research save you some time.  With my years of work in history  research and genealogy, we can enhance the background that gives you more than names from your ancestor's lives.
I am a member of the Association of Professional Genealogists and I believe in and follow their code of ethics.  I am available to provide services for you. My experience is based in years of genealogical research and the skills that come from an education in Library Science.  As I continue research for my own Family lines, as well as other extended and related Families and friends, I continue to learn methods and discover paths to follow the threads that make up the Fabric of our Ancestors.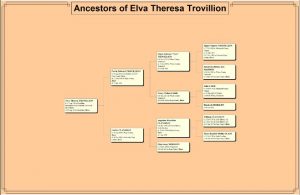 My fascination with the study of history and families continues to grow as I pursue the details of lives gone before.  The more families I research, the more lives, faces, and places there are to visualize in the colorful fabric of our ancestors.  Some of the stories I have uncovered during my research I have written in my Posts on this site.  As a resident of Fort Bend County Texas now for a number of years I am also writing about the people and history of that County on the FABRIC OF FORT BEND.
My degree in Business Administration from the University of Houston provided a foundation for my career in the world of Information Technology, and skills in data analysis.  My Master's Degree in Library Science opened the doors to the world of Information Organization, from Access and Retrieval to Project Management and Research Methods.
Exploring this world of the Fabric of our Ancestors is rewarding but can be a very time consuming pursuit. I can provide a research plan, guidance, or more extensive research and reporting.  With the Events of History adding to the fabric, you can understand more than names and places from your ancestor's lives.  Visit my services page for more details of what I can provide.